Suitable for all levels of ability from beginners to veterans.  We begin with a boxwood block that is supplied for free and then branch out in every direction relevant to engraving.  There are short presentations to do with the history of engraving and contemporary practitioners.
The studio is equipped with nipping presses to print wood engravings and etching presses to print plastic engravings.  All tools are provided.
The Black Pig studio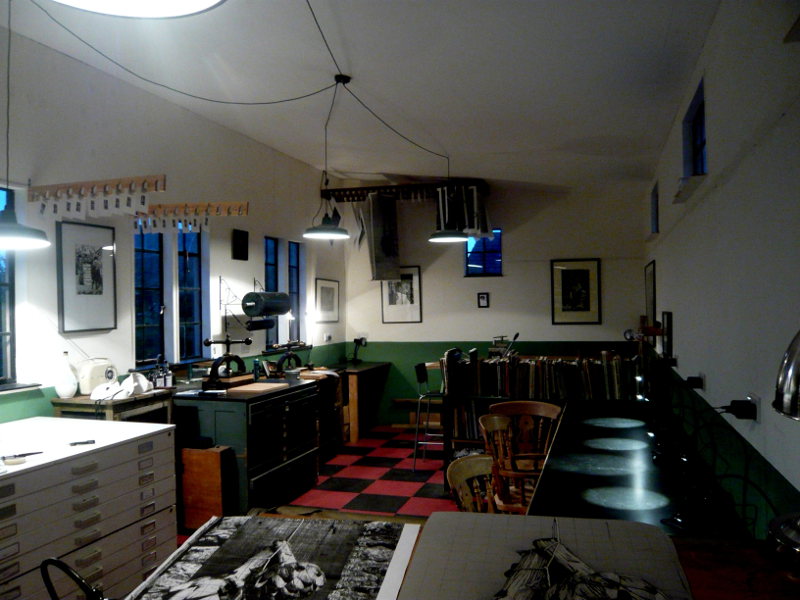 BOOK NOW!