Booking your course
Please note enrolments  are at the C&G apart from Pottery where enrolments will be taken internally.  
You have a choice of how to enrol.  You can book  here on the website by going to the  course of your choice or you can book in person at the Cheese & Grain box office up until the end of the second week of term.
If you book online please print out your receipt and take it to your first class.  If you book at the Box Office you will be issued with a ticket. 
Box Office, Cheese & Grain, Market Yard, Frome, BA11 1BE
Tel: 01373 455420
Box Office open Mon-Sat 8.00am - 8.00pm
You can find out about all the classes either in our brochure or through the website.  If you find that a class is full please contact Margaret on 465418 or info@fromecommed.org.uk to add your name to a waiting list.  If you have difficulty paying the fee for your course please contact Margaret on 01373 465418
Please  note when booking at the Box Office there is a charge of £1.50 for each booking. If your class has to be cancelled for any reason before the start, the C&G will handle refunds. 
NB The charge applies to each separate student or  course.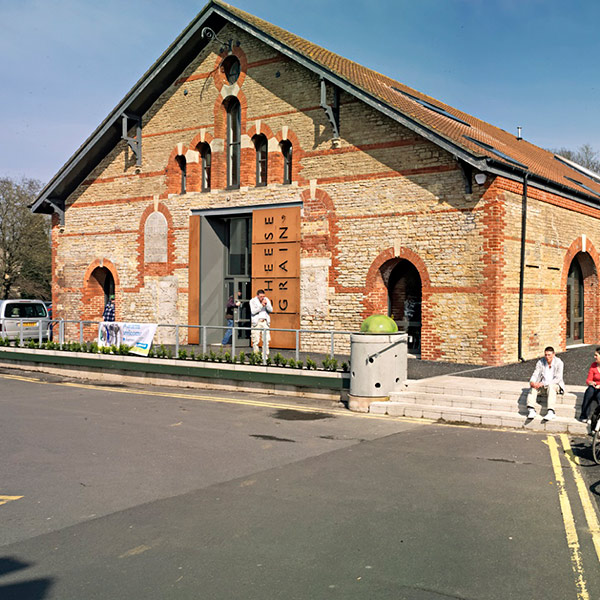 Late bookings
After the second week of term you may still enrol on a class if there are places available either by contacting the tutor directly or through Frome Community Education.  In this instance payments should be made directly to Frome Community Education, preferably by BACS. To find out more about late enrolments contact us at info@fromecommed.org.uk or phone 01373 465418.
Unless stated differently, classes will run for 10 weeks from January until March.  In the summer, the number of weeks may vary.
Spring Term 2024 Dates:
8th January – 22nd March (Half term 12th February – 18th February)
Our standard term dates are shown above but some courses start later than Week 1 so please check the start date and duration of your course carefully. 
Frome Community Education Privacy Policy – GDPR Compliance
In order to comply with the General Data Protection Regulation (GDPR) in effect from May 2018, Frome Community Education is clarifying the way in which personal data is collected, processed, and handled.
FCE currently collects and holds personal data from students (data subjects). 
In compliance with GDPR regulations, FCE only collects personal data which is needed and necessary. This data is:
-
Name,
Address,
Phone Numbers,
Email Address,
Classes joined
Available Basis for lawful processing:
FCE has completed a full review of which lawful basis from the six available (Article 6) that customer personal data can be processed under. It has been determined that lawful basis numbers (a) and (b) apply. They are as follows:
(a)

"The data subject (you the student) has given consent to the processing of his or her personal data for one or more specific purposes"
and
(b)

"processing is necessary for the performance of a contract to which the data subject is party or in order to take steps at the request of the data subject prior to entering into a contract"
To ensure students have real choice and control, FCE will be obtaining genuine and explicit consent from data subjects (students) whenever personal data is required for a specific purpose.
Obtaining Consent and the 'Right to be Informed'
The data that is collected by FCE is for the purposes of students attending classes offered by tutors working with FCE. We also circulate information about our other relevant classes. To ensure GDPR compliance FCE will now obtain explicit consent from the data subject to collect data. All data subjects will be informed of the collection and use of their personal data in the following manner:-
•
Data Subject will be made aware that the data collected will only be used for fulfilment of the contract between them and FCE
•
FCE will state how long the data will be retained for.
Storage of Data
All data collected by FCE will be held on private computers owned by FCE committee members with access limited to those FCE committee members.